All Team Applications for 2020 Due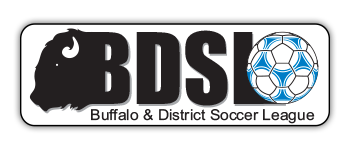 The BDSL February Meeting is set for Monday the 3rd at 7pm at Dnipro on Genesee Street.
At this meeting all team applications are due for the 2020 season. All teams must submit their Team Applications and the team deposit of $125 is due this night as well. Any team will a previous owed balance tothe league from 2019 must complete their payment otherwise their spot in the league will be forfeited as a returning team.
All new teams must have these pieces along with a supplemental roster, their $200 team bond, and any additional information available to show the the league why they should be included. Spots will most likely be limited so anything you can do to show that you will be a god addition to the league would be a good idea (proper team name and logo, team results in indoor sessions, player accolades, previous BDSL exp ect.). We also highly encoruage teams to get a twitter account to help them stay up to date on events and on goings in the league.
After the meeting all new managers from prospective or current teams will be given a walk thru on what to expect when managing a team in the league. This will take place after the general meeting concludes
We will be voting on the field proposal for the summer. This proposal would mandate that all teams need to secure a turf field through the month of May (either through the league options or via themselves) and grass would be allowed starting in June. The full proposal can be seen here
With the February meeting being the largest meeting of the year all teams should be in attendance. Food and drink will be available to all.