7pm Dnipro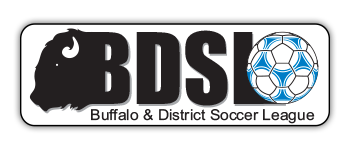 All team applications for the 2019 season will be due at this meeting. Each team should have 1 team rep. present at this meeting.
All teams must fill out the Team Application form along with bringing their $100 team deposit for the season. If you are a new team applying for 2019 entry you must also bring $200 for your team bond.
New Teams should also provide a tenative roster that include any accolades of note to help with team divsional placement. No new team will be placed higher then 1st division. As we may not take all new teams, anything you could provide to us that shows you'd be a worthy addition to the league is encouraged. Wheather that is playing in the indoor seasons, you team outline and plans, past management/playing experience are all good ideas to have ready.
We will be voting on the two rule change proposals submitted at this past January meeting. They can be found at the link below.
After the general meeting there will be a informational part for all new managers, whether you're on a new team or an existing team. It will cover all the things you may need to know about managing a BDSL side.
Here are the availabe BDSL ran fields for 2019 season and their costs:
Nichols School - Turf - $150 per game
Medialle College - Turf - $200 per game
D'Youville College - Turf - $200 per game
Niagara University - Turf - $150 per game
Mulroy Pierce Field - Turf - $165 per game
West Seneca Soccer Complex - Grass - $100 per game
EMW/Sahlen's - Grass - $150 per game
We'll have food and drink available to all at this meeting. See you all there.